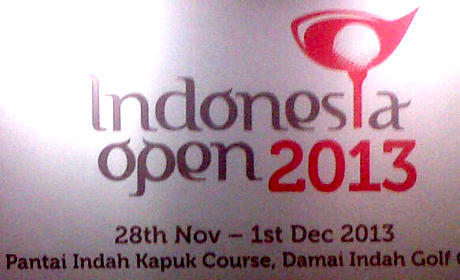 Jakarta – Indonesia Open golf championship will be held towards the end of 2013. Total prize 750 thousand U.S. dollars, or approximately USD 7.4 billion provided by the organizers for the winners.
Follow up cooperation Indonesian Golf Association (PGI) by the Asian Tour committee (IMPL) and golfing great agency, IMG, Indonesia Open tournament will take place on November 28-December 1 next.
Pantai Indah Kapok Course chosen as the venue for the event which is also included in the calendar of the 2013 Asian Tour event.
A total of 144 golfers scheduled to take part. Details, 94 Asian Tour players, 10 of the 200 ranked golfers of the world, 30 of the PGI, and 10 others from the sponsor.
"This is the last year I served as chairman of PGI. Therefore, begin this year PGI want to make Indonesia become more petandingan Open feels better," said chairman of PGI, Arifin Panigoro, in a press conference held at his residence, Jalan No. Jenggala 1. 2, South Jakarta, Thursday (27/06/2013) noon CST.
"Indonesia Open theme this time will be accentuating the youth or young.'ll Look young players who will be seed top golfers in the future," he added.
Asian Tour chief executive, Mike Kerr, Indonesia believes that the implementation of the Open Championship is going to be a success.
"I am convinced that IMPL and the Indonesian Open championship will be a success. A world-class golf spectacle will be presented at this event," added Kerr.