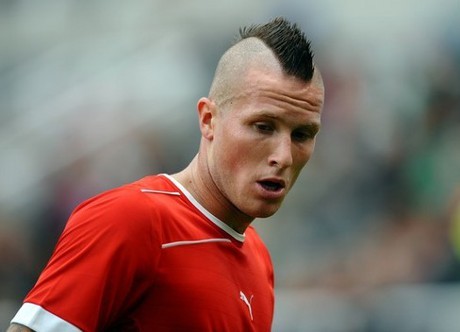 London – Michel Morganella, sport of football athletes from Switzerland, will no longer appear in the 2012 Olympics. He crossed the booms due to a nuanced Swiss racism on Twitter.
After Switzerland defeated South Korea 1-2 in a match Sunday (07/29/2012) and then, Morganella were certainly disappointed over losing his singing on his Twitter account.
That became a problem, which is addressed to chirp contents stronghold South Korea is not only rude but also nuanced racism. Morganella then reportedly already deleted the tweet, but the investigation is still being done. Moreover, the Swiss media have also been busy preaching chirp 23-year-old athlete.
In the process, chairman Gian Gilli contingent Swiss Olympic team ensures that Morganella has lost his right to appear at the 2012 Olympics with Switzerland. He could no longer automatically defend Switzerland for the match against Mexico on Wednesday (1/8).
"He is discriminating, insulting, and degrading of the South Korean football team and the South Korean people," said Gilli told Football Italia.
Morganella itself is the second athlete in the 2012 Olympics after the team returned catapult inappropriate chirp on Twitter. Previous Greek athlete Voula Papachristou also suffered a similar fate due to mocking African immigrants.